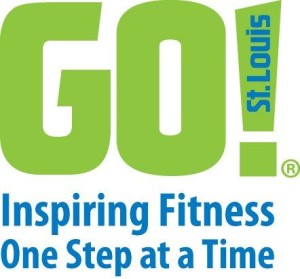 Christ Memorial Health Center has the privilege of being chosen again as a GO! for a Cause charity with GO! St. Louis 2015 Marathon & Family Fitness Weekend, April 11 & 12.
To register for the race, go to: http://gostlouis.org/events/marathon-family-fitness-weekend/registration-information/
To donate, go to:  https://www.crowdrise.com/ChristMemLutheranChurch2015/fundraiser/christmemorialluther
For additional information, go to: http://gostlouis.org/
=============================================================
Christ Memorial Health Center (CMHC) operates a FREE fitness center to welcome the community into our building and encourage holistic health of mind, body, and spirit.  After an initial 60 minute orientation class, registered participants (14 and older) are welcome to visit the fitness center when open (see hours below).  A reservation is required to attend an orientation.  Class size is limited, so please no walk-ins.  For current orientation schedules and additional information, please call 314-631-0304.
CMHC also provides a REHAB service in partnership with St. Anthony's Medical Center to meet rehabilitation needs of those who have exhausted their insurance benefits or who are uninsured.  The hours are Monday thru Friday 11 am – 3 pm.  For more information, click here R.E.H.A.B.
Additionally, we offer other fitness opportunities e.g. weight loss class, exercise class; with a small fee.  We also offer services of a personal trainer and health coach; appointments are necessary for these two services.  For more information, click here Fitness Opportunities.
Fitness Center Hours of Operation
8 AM – 11 AM Monday through Saturday
3 PM – 9 PM Monday through Thursday
"Do you not know that your body is a temple of the Holy Spirit, who is in you, whom you have received from God? You are not your own; you were bought at a price. Therefore honor God with your body. " 
1 Corinthians 6:19-20 (New International Version)
++++++++++++++++++++++++++++++++++++++++++++++++++++++++++++++