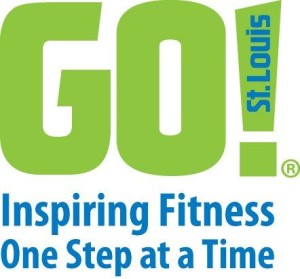 ==============================================================
Christ Memorial Health Center (CMHC) is excited to be selected again as an official GO! for a Cause charity for GO! St. Louis 2015.  As such, we would like to encourage your participation to run or walk one of the GO! St. Louis Marathon & Family Fitness Weekend events while fundraising on behalf of CMHC.  See below for event schedule.
For whatever reason you are unable to participate in the race, please consider donating to CMHC or sponsoring one of our awesome team members by going to:
STEP #1 – Register with GO! St. Louis (see link below).
http://gostlouis.org/events/marathon-family-fitness-weekend/event-details/
When you register with GO! St. Louis, make sure to select CHRIST MEMORIAL HEALTH CENTER as your chosen charity team (use code GOCMHC15).
STEP #2 (highly recommended) – Start fundraising
http://www.crowdrise.com/teamchristmemorial2015
Follow steps on Crowdrise to personalize your page, including why you are running with the CMHC Team.  Then share your link with family, friends and co-workers, and encourage them to support your efforts.  Funds raised will help CMHC to replace exercise equipment and maintain the equipment we now have.  This will enable us to serve the St. Louis community by continuing to offer a FREE fitness center.
By joining the Christ Memorial Health Center (CMHC) Team, you will receive:
Quick, easy, and FREE online registration (use code GOCMHC15)
Personal web page (thru Crowdrise-see above) for convenient online fundraising
Free training program with CMHC Team
A great feeling from helping individuals in and around the St. Louis area afford to attain healthier lives!
Saturday, April 11 Events in Forest Park
5K Run/Walk –  8:00 am
GO! St. Louis Read, Right and Run Marathon®: 9:15 am
Children's Fun Runs: 10:45 am
Mature Mile – 11:15 am
Sunday, April 12 Events
Marathon – 7:00 am
Half Marathon – 7:00 am
Marathon Relay (4 person) – 7:00 am
GO! St. Louis, a local non-profit organization, encourages individuals and families in the St. Louis region to adopt a healthy and active lifestyle year round.  The GO! for a Cause Charity Program provides an exciting and rewarding opportunity for individuals to accomplish training goals, while at the same time, providing local non-profits an opportunity to raise funds and awareness for their organizations.
If you have questions or are interested in volunteering with the CMHC Team, contact Donna Wilkinson at 314-631-0304 ext. 2101 or donna.wilkinson@christmemorialstl.org